Overview of Vacuum Plating,Vacuum plating mainly includes,Vacuum evaporation, sputtering and ion plating. They are used in vacuum conditions, by distillation or sputtering, etc. in the plastic surface deposition of various metal and non-metallic film, in this way can be a very thin surface coating, while the speed of fast adhesion with a good Advantages, but the price is also higher, can operate the metal type less, generally used for more high-grade products, functional coating, for example, as an internal shield. Common plastic products There are two electroplating processes: water plating and vacuum ion plating.

Vacuum ion plating, also known as vacuum coating. Vacuum plating practice is now a more popular practice, to do the product of a strong sense of metal, high brightness. Compared with other coating methods, the cost is low, the pollution of the environment is small, and now widely used in various industries.

Vacuum plating scope of application
Vacuum plating for a wide range of applications, such as ABS material, ABS + PC material, PC material products at the same time because of its complex process, the environment, equipment, high cost, price than water and electricity plating is now a brief introduction to its process: Surface cleaning -> to static -> spray primer -> baking primer -> vacuum coating -> spray paint -> baking finish -> packaging.

Vacuum plating practice
General vacuum plating is the practice of spraying a layer of primer on the material, and then do plating. As the material is plastic parts, in the injection will leave empty bubbles, organic gas, and in the place will be inhaled in the air moisture. In addition, because the plastic surface is not smooth, direct plating of the workpiece surface is not smooth, low gloss, metallic sense of poor, and there will be bubbles, blisters and other adverse conditions. After spraying a layer of primer, will form a smooth surface, and put an end to the existence of plastic bubble bubble itself, making the plating effect can be demonstrated.

Vacuum plating can be divided into
General vacuum plating, UV vacuum plating, vacuum plating special. Process evaporation, sputtering, gun color and so on.

Application examples
PC temperature temperature of 130 degrees, only the ""vacuum plating + UV oil light solid"" can be achieved to withstand high temperature requirements of 130 degrees. And the general water plating is not on the PC material plating! """

Production of raw materials used and electroplating products have been tested by SGS, in line with the European Union and the United States standards. The company's production of electroplating products is the use of advanced automated production equipment manufacturing, the use of advanced electroplating technology, in the industry reached a leading level. Uphold the majority of customers trust and support, we will, as always, ""to ensure quality, to meet customers"" for the purpose of service, and constantly updated themselves, learn new technology, develop new products to meet the needs of high-tech development!
Shenzhen Jinyuan Kang Industrial Co., Ltd. specializes in providing Metal Plating processing services, the company was established in 1999, located in convenient transportation in Shenzhen Pingshan New Area. Plant area of 40,000 square meters, the existing staff of 800 people, employ experienced engineers for technical assurance, The customer's superior rating, to the industry have a better reputation to meet the international market green environmental requirements.
The purpose of metal plating is to place a metal coating on the substrate to change the surface properties or size of the substrate. Metal plating can enhance the corrosion resistance of metal (metal coated metal corrosion-resistant metal), increase the hardness, to prevent wear, improve the conductivity, lubricity, heat resistance and surface appearance.
The use of electrolysis on the product deposited with good adhesion, but the performance and matrix material of different metal coating technology. Hardware plating more uniform, are generally thin, ranging from a few microns to tens of microns. Through plating, you can get decorative protection on the product and a variety of functional surface layer, but also repair wear and processing errors of the workpiece. In addition, according to a variety of electroplating needs there are different roles.

Jinyuan Kang company specializing in the provision of Zinc Alloy Plating processing. Business has more than 20 years, experienced. The company in the R & D on the spare no effort, with high-tech advanced equipment, Seiko electroplating all kinds of high-grade hardware accessories, including digital products, sanitary ware, locks, tools and so on.
We pay great attention to toxic metals (such as nickel, lead, cadmium) detection and control, the company has strict quality control and assurance system. We provide each customer with high quality processing and service commitment. The Zinc Alloy plating is silver-white, with good resistance to salt water corrosion, increasing the durability of the product.
Magnesium alloy because of its unique performance and rich resources has been widespread concern in this century has been as environmentally friendly materials and highly respected. Has been widely used in the automotive industry, digital home appliances industry, ordnance and equipment manufacturers.

Magnesium Alloy Plating is because magnesium is rich in resources, especially in China's share of more than 60% of the global total [4]. (2) magnesium alloy density of 1.73, only 60% of aluminum, is the preferred lightweight. (3) magnesium alloy than the high strength, good stiffness, easy to cut, but also easy casting molding. (4) shock-absorbing performance is excellent, can withstand greater impact shock load, apply to the car steering wheel, seat and other structural parts. (5) the unique electromagnetic shielding performance, suitable for mobile phones, computers and other electronic devices protection and biological protection. (6) good heat dissipation, 3C is the preferred material of some functional devices. (7) easy to recover, is conducive to the recycling of resources
Jinyuan Kang aluminum plating, you can get decorative products on the protection and a variety of functional surface layer, but also repair wear and processing errors of the workpiece. Aluminum Alloy Plating, can significantly improve the physical or chemical properties of its surface, improve the surface or electrical contact parts of the conductivity; can increase the solderability; improve its wear resistance, improve the decorative.
Jinyuan Kang company in the aluminum alloy plating into the years of technology research and development, to solve the poor adhesion of the coating, long use will peel off even immediately after the flaking and many other undesirable problems in the field of surface treatment, Jinyuan Kang's aluminum alloy Plating Process is very mature.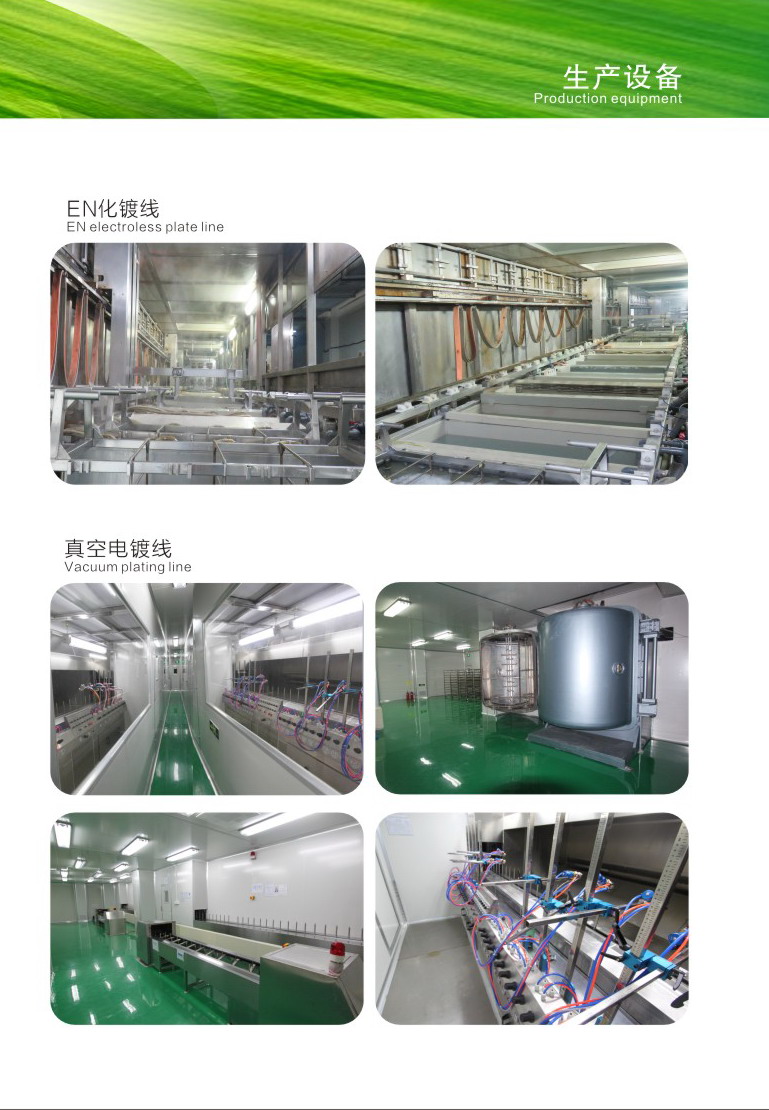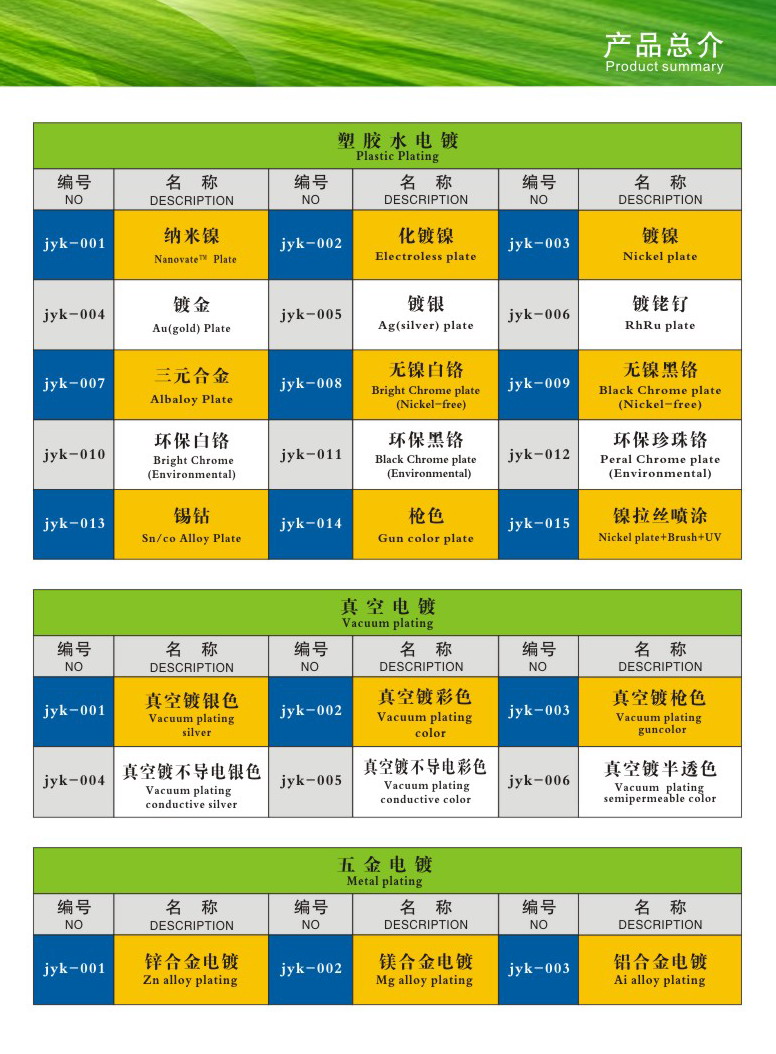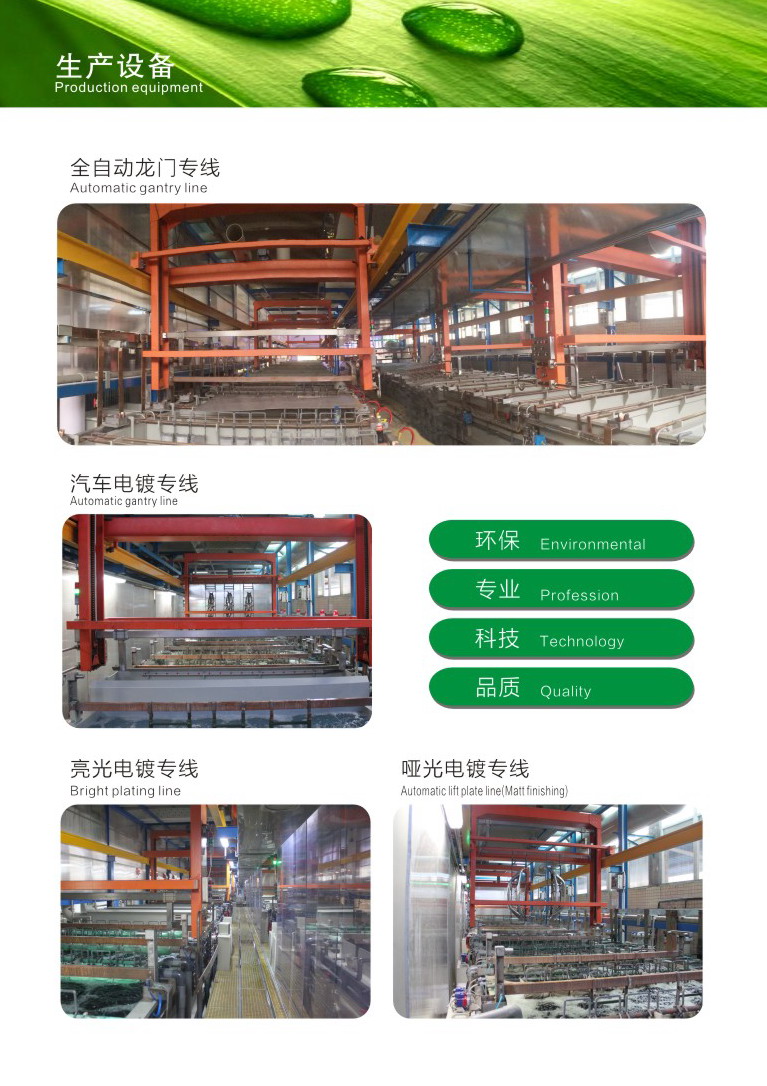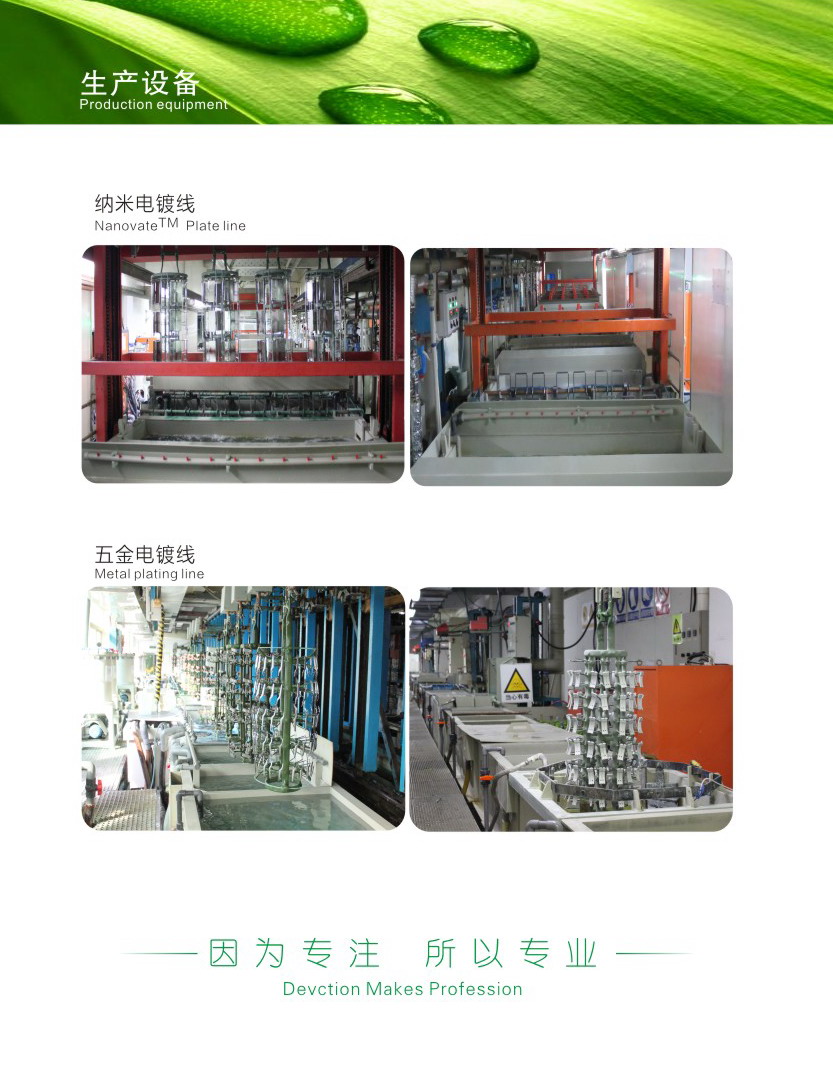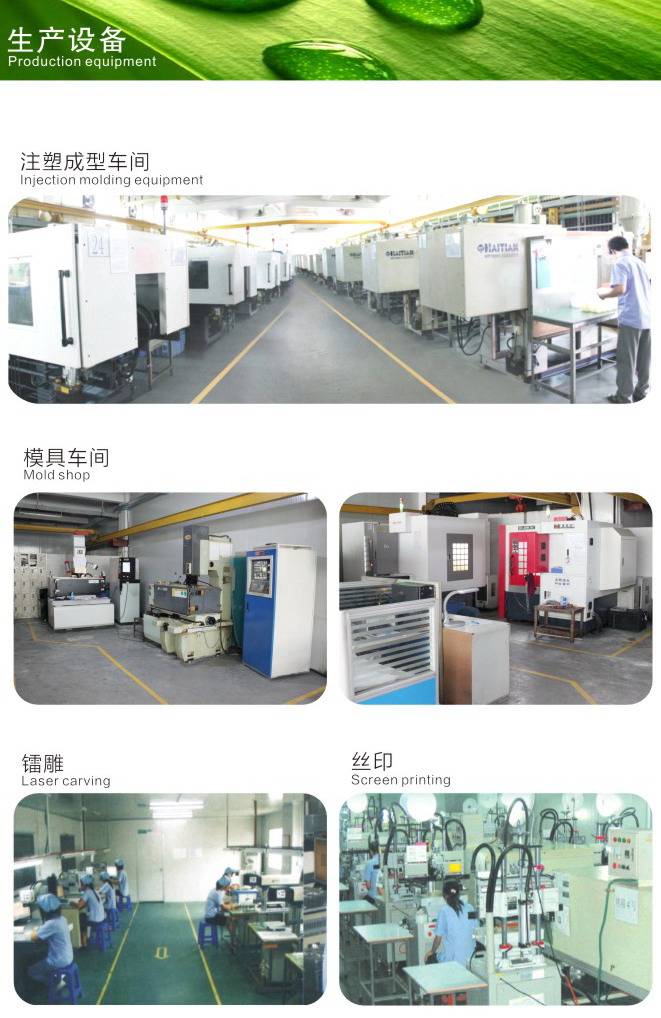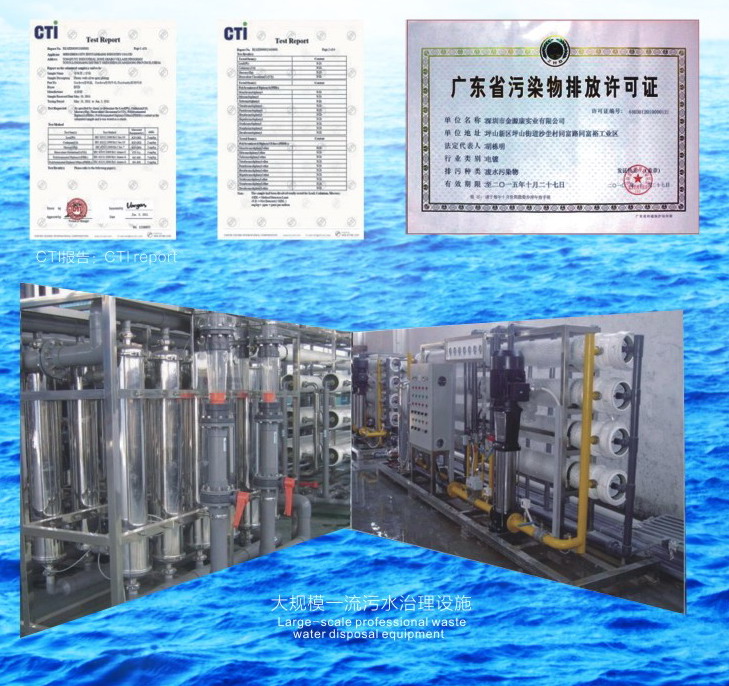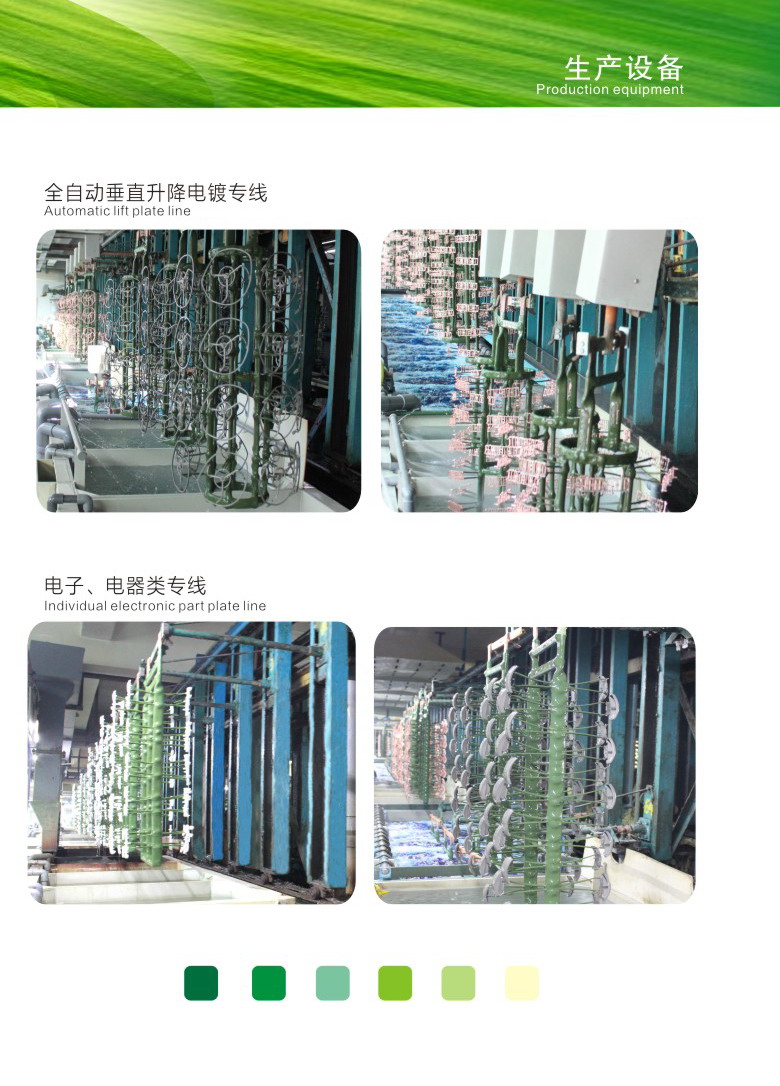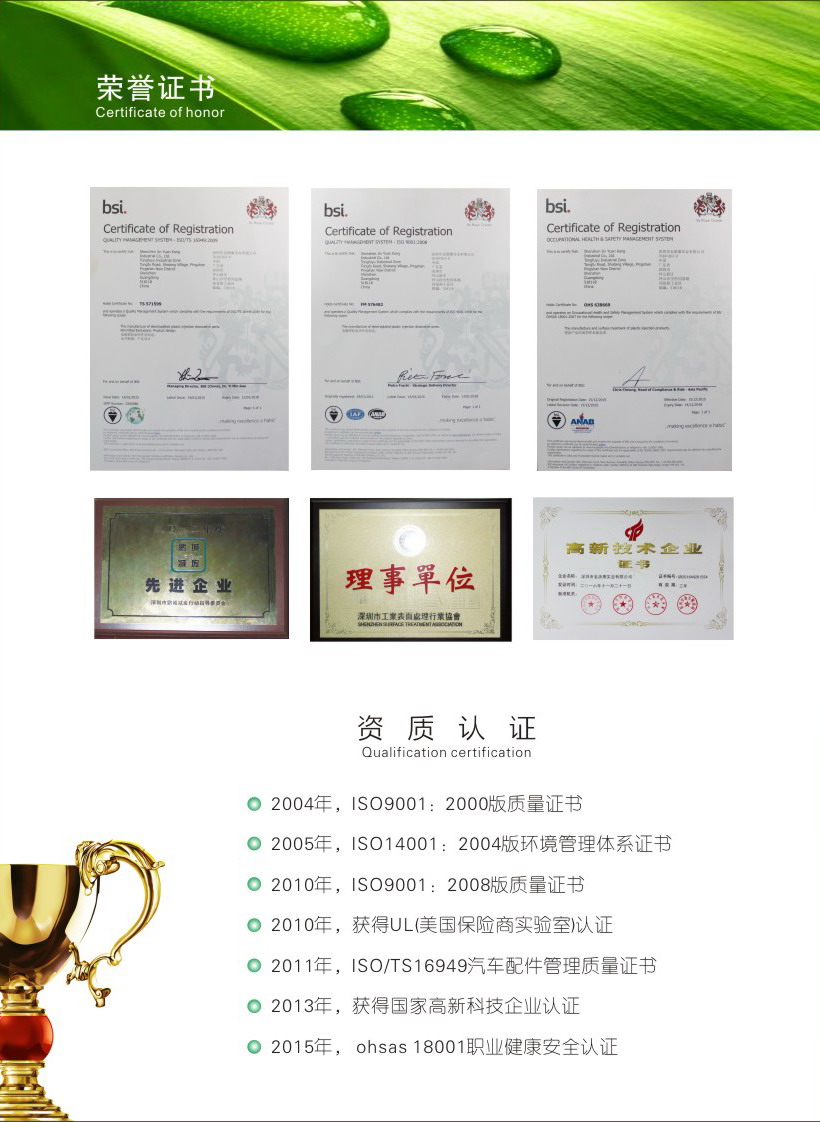 Looking for ideal
Household Appliances Vacuum Plating
Products Manufacturer & supplier ? We have a wide selection at great prices to help you get creative. All the The Strongest Technical Strength of Household Appliances Vacuum are quality guaranteed. We are China Origin Factory of Plating Processing Enterprises. If you have any question, please feel free to contact us.
Product Categories : Vacuum Plating Process > Vacuum Splash Plating